From Hyper Growth to Hyperscale: What I Learned Managing Small and Massive Teams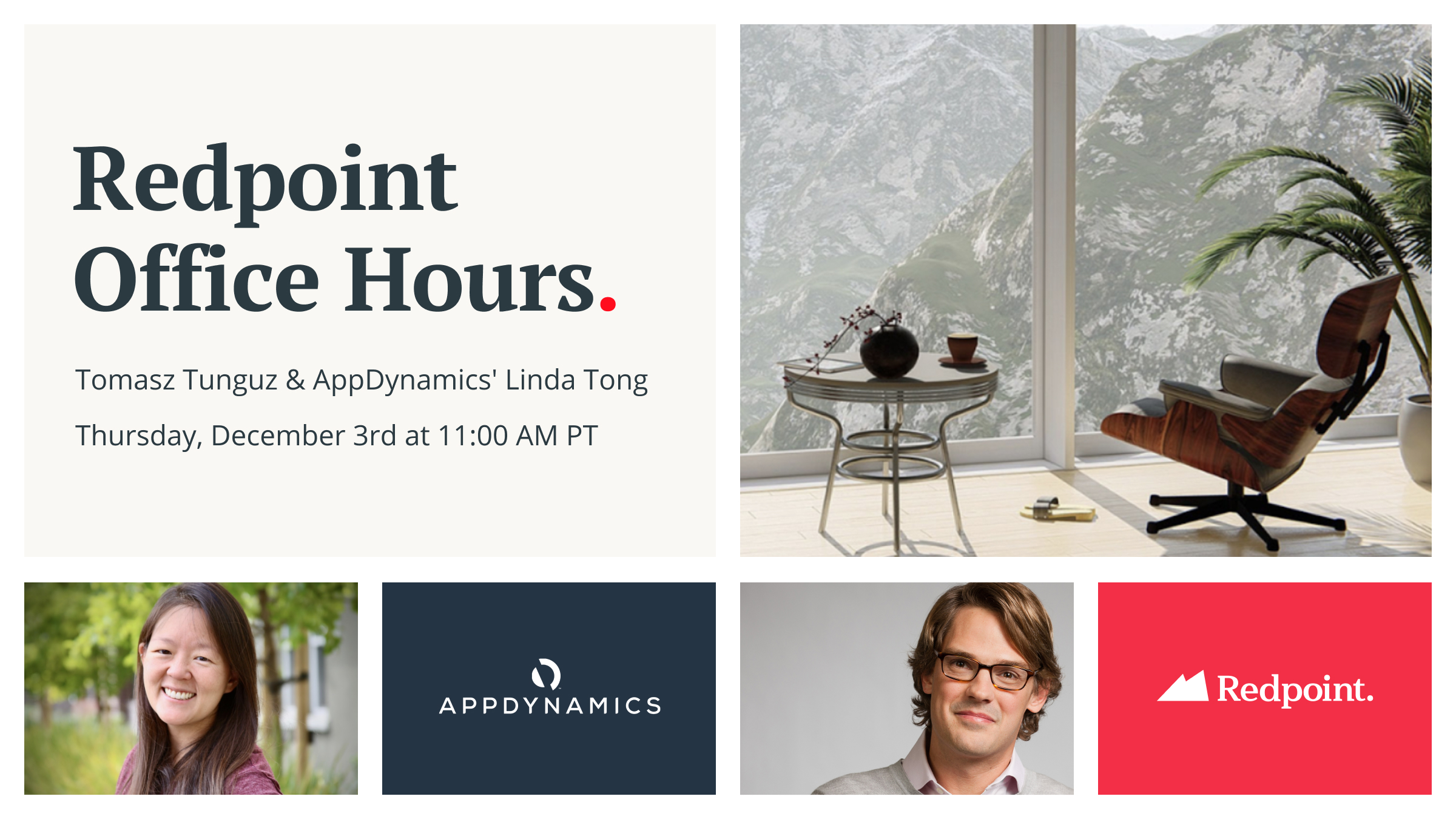 On Thursday, December 3rd at 11 AM PT, Redpoint Office Hours will welcome Linda Tong. Linda has lived an incredible path through startupland from Google, to startups, to the NFL, to AppDynamics. In some of our recent conversations, Linda has taught me about the differences in managing companies at radically different scales.
Let me tell you a bit more about Linda's history. Linda and I worked at Google at the same time, which is when I first met her. From there, she worked for TapJoy, the predominant mobile marketing company as their Chief Product Officer. From there, she became COO at Nextbit, a startup founded by an ex-Android team working working on mobile devices. Then, she joined the NFL as VP of Product where she managed the product vision for the digital properties of all 32 clubs and the league. Today she's general manager of AppDynamics.
Linda's route through Startupland is unconventional for its breadth, variety, and success. Knowing Linda, it's no surprise. What did surprise me are her views on the differences managing small teams and large teams, and how to do both successfully. In this Office Hours, Linda will share her stories and perspectives running hyper-growth startups and mammoth businesses.
Please register to attend here before Wednesday, November 25th. This event will be virtual, and we will collect questions from participants beforehand and try to cover them throughout the discussion. We'll also answer questions from the audience at the end of the session.
We look forward to welcoming Linda and engaging in great conversation!